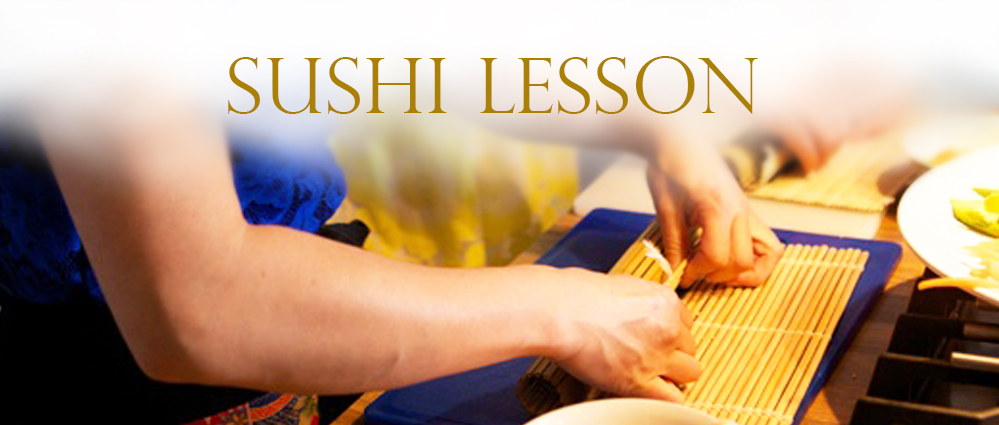 SUSHI MAKING EXPERIENCE
We just want to share this simple delicious and beautiful meal from Japan with you!
We will bring everything you need to your kitchen or venues to create delicious sushi!

The full lesson will take spprox. 90 mins lesson includes all ingredients,
utensils and take-away style sushi boxes that you've created yourself.
Fees : Starts from £200 for a group of 4 people. (depends on travel distance and amount of people)
If you are thinking about a unique activity for your corporate events or home party ,
our exciting sushi making workshop would be perfect.
Fees : All depend on the plan and amount of people, so please contact us.



You will learn how to make several types of sushi including:
Nigiri, Narrow Rolls, Thick Rolls with Inside-out, Gunkan and Hand Rolls etc.

Promises
I can provide high quality fresh fish from our local fish monger.

I'll travel to your kitchen! You don't need to prepare anything!

I'm covered by insurance under Japanese Kitchen Ltd.

If you are interested in booking or would like to discuss about sushi making workshop please contact me:

Mobile no: 07922833403

Email : ayumi@japanesekitchen.co.uk